North Carolina Veteran's Aid and Attendance Pension
At Carolina Estate Counsel, we love to help our Veterans. One of the most overlooked pension benefits is Veteran's Aid and Attendance. Veterans and the Veteran's surviving spouse may qualify for the Aid and Attendance Pension if they require the help of another for everyday care or are housebound. Our experts will help you apply for Aid and Attendance, making the process less stressful for everyone. Contact us in Raleigh, North Carolina to learn more about how we can help you with your Veteran's Aid and Attendance Pension.
Helping You Pay For Long-Term Care Assistance With Activities of Daily Living: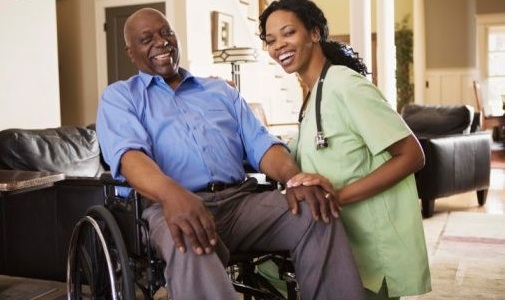 In Your Home
Home Care Agency
Assisted Living
Memory Care
Skilled Nursing
Individuals Who Qualify for Aid and Attendance
Veterans
Veteran's Spouse
Surviving Spouse of Veteran (cannot be divorced)
If you need the aid of another person (in-home care, family care, assisted living, memory care or skilled nursing) to assist in bathing, dressing, meal preparation, medication monitoring or other activities of daily living, you may qualify. Call today.
Monthly Tax Free Benefits
| | |
| --- | --- |
| Married Veteran | $2,169 |
| Single Veteran | $1,830 |
| Surviving Spouse | $1,176 |
| Veteran w/ ill spouse | $1,410 |
| Married Vets, both need help | $2,903 |
Eligibility
Any wartime veteran with 90 days active duty
1 day during active war (see dates below)
Discharge other than dishonorable
Meets medical requirements
Meets asset and income tests.
Medical Qualifications
The Applicant requires the aid of another person in order to perform personal functions required in everyday living, such as bathing, feeding, dressing, attending to the wants of nature, adjusting prosthetic devices, or protecting himself/herself from the hazards of his/her daily environment OR
The Applicant is bedridden, in that his/her disability or disabilities requires that he/she remain in bed apart from any prescribed course of convalescence or treatment OR
The Applicant is a patient in a nursing home due to mental or physical incapacity OR
The Applicant is blind or so nearly blind as to have corrected visual acuity of 5/200 or less, in both eyes, and concentric contraction of the visual field to 5 degrees or less
Service Qualifications
At least 90 days of active duty, but need not have served in combat
One day of active duty during a period of war (see table below for qualifying periods of war)
Discharged from service under conditions other than dishonorable
War or conflict
Beginning & Ending Dates
World War II
12/7/1941 – 12/31/1946
Korean Conflict
6/27/1950 – 1/31/1955
Vietnam Era – served in the Republic of Vietnam during 8/5/1964 – 5/7/1975
2/28/1961 – 5/7/1975
Vietnam Era – Otherwise
8/5/1964 – 5/7/1975
GulfWar
At least 24 months ‐ 8/2/1990 through a date to be set by law
or Presidential Proclamation
Financial Requirements
Comparison of gross monthly income vs. out-of-pocket medical expenses.
Assets include: cash, stocks, bonds, cash value life insurance, annuities &. retirement accounts. The VA does not count personal property including the veteran's primary residence or one vehicle of any value.
The income and asset test must be passed in order to qualify.
Other Considerations
Your legal documents should be updated and relevant to a senior citizen:
General & Health Power of Attorney (must include specific wording for incapacity planning)
Advance Directive with HIPAA
Will
Supplement or Special Needs Trust
Medicaid Advanced Planning
Special Assistance Planning
Planning
Planning for the Veterans Aid & Attendance Benefit can be confusing and time consuming. A denial can cost your family thousands of dollars in lost benefits while you appeal or re-apply.
* IMPORTANT * It is important to seek qualified, experienced help from a VA Accredited Attorney to help you navigate the complexities of the application process. Seek our professional guidance regarding income or asset questions.
We do not aim to replace your financial advisor or accountant, nor do we sell annuities or insurance products. We only advise you on the Aid and Attendance benefit and your legal requirements.
Call today to learn more about Veteran's Aid and Attendance
Kevin Huston,
Elder and VA accredited Attorney
(919) 741-6565